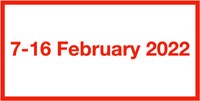 60th session of the Commission for Social Development

 https://www.un.org/development/desa/dspd/united-nations-commission-for-social-development-csocd-social-policy-and-development-division/csocd60.html
The agenda will include a preliminary assessment of the Fourth Review and Appraisal of the Madrid International Plan of Action on Ageing
https://undocs.org/E/CN.5/2022/4
15 February 2022: Side event "A Future that works: consulting across generations to build prosperity"  Erica Dhar (AARP) will be one of the speakers.  

NGO COA members are urged to attend and participate in breakout sessions to ensure an intergenerational discussion.  Flyer here.
Civil Society Forum events -  Flyer here.