Growing Ageing Population - 60+ Years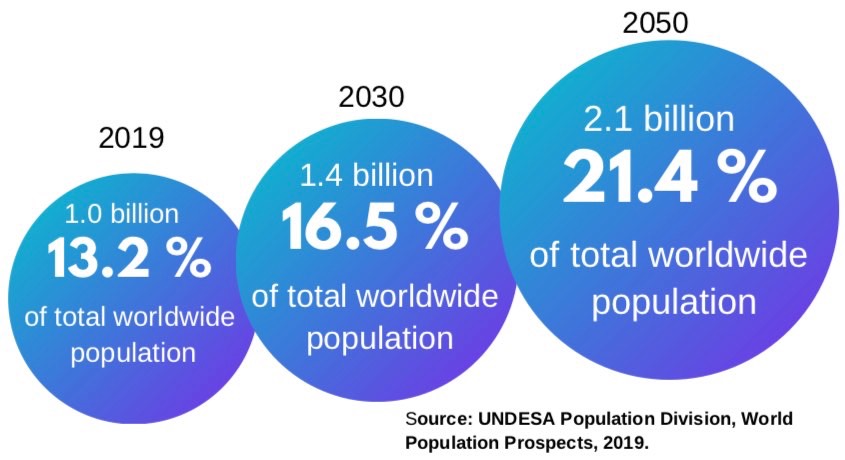 *** If you were unable to attend UNIDOP, you can watch it on UN WEB TV  View photos here***
NEWSFLASH!! 
1. The Open-ended Working Group on Ageing will be holding its 13th session from 3 to 6 April 2023 at United Nations Headquarters in New York. 
Information about the meeting, including draft list of side events, can be found here:  https://social.un.org/ageing-working-group/thirteenthsession.shtml
The Global Alliance for the Rights of Older People and the NGO Committee on Ageing-New York will be hosting a pre-meeting Workshop on Sunday, 2 April 2023, from 1:00 p.m. to 4:00 p.m. at the offices of AARP.   The goals of the Workshop are:  (a) to support NGO and NHRI engagement in the OEWGA process and participation in OEWGA13; (b) to determine shared goals and collective action during OEWGA13; and to strengthen connections among NGOs and NHRIs.  As space is limited, please only register for this event if you are planning to attend the OEWGA session in person.  Please register by no later than 22 March for security purposes:  Click here for more details and to register now. [Please note that this meeting will be held in English only, thank you for your understanding].  
There will also be a reception hosted by AARP in the evening of 4 April for those attending the UN session.  Click here for more information and to register.
2. The 56th session of the Commission on Population and Development will be held at United Nations Headquarters from 10-14 April 2024.  The theme is "Population, education and sustainable development".  Information about this meeting can be found here:  https://www.un.org/development/desa/pd/events/CPD56
3. A full listing of current and past newsletters may be found here.
4.  Learn how to use your Twitter Account here !!
5. DON"T FORGET:  When given the opportunity to speak or to put comments in the chat or Q&A functions of Zoom meetings, please call attention to the concerns of older persons and the need to include them!  We should not leave a meeting without mentioning older persons! And the need to include them in all discussions!
6. Notifications of events organized throughout the year by the NGO Committee on Ageing will be sent out by email. Watch this space for updates on upcoming events. 
Full list of recent events of interest to our members may be found here.

See above for listing and details of Events.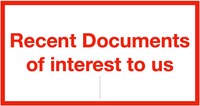 Report of the OHCHR – Summary of the multi-stakeholder meeting on the human rights of older persons (https://undocs.org/A/HRC/52/49)
Report of the Secretary-General on Fourth review and appraisal of the Madrid International Plan of Action on Ageing, 2022, (https://undocs.org/E/CN.5/2023/6)
Reports of the Independent Expert on the enjoyment of all human rights by older persons on:
Report of the Open-ended Working Group on Ageing, 12th session:  (https://undocs.org/A/AC.278/2022/2)
Joint letter from the three NGO Committees (New York, Geneva, Vienna) to UN Department of Economic and Social Affairs and to UN Women, expressing concerns about lack of references to older women, here: Letter on gender snapshot
Reports on ageing issues prepared by various entities of the UN system can be found in the list of entities under "Resources/Key International Documents on Ageing".