Growing Ageing Population - 60+ Years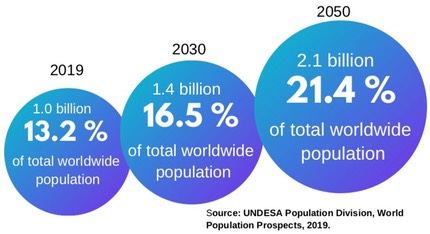 Notifications of events organized throughout the year by the NGO Committee on Ageing will be sent out by email. Watch this space for updates on upcoming events. 
Full list of upcoming and recent events of interest to our members may be found here.
The Inaugural Newsletter Issue of the NGO Committee on Ageing, disseminated on 10 March 2021, can be accessed here.