Growing Ageing Population - 60+ Years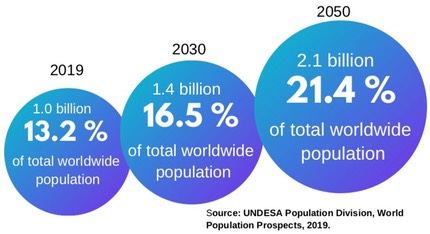 NEWSFLASH!! 
1.    The Co-Facilitators (Brazil and Portugal), appointed by the Chair of the Open-ended Working Group on Ageing, which is mandated to discuss the feasibility of an international legal instrument to protect the rights of older persons, will be convening an intersessional briefing by National Human Rights Institutions and NGOs to facilitate consideration of the existing international framework of the human rights of older persons and the identification of possible gaps in the protection of human rights of older persons and how best to address them. Please show support and solidarity by attending !
The briefing will take place on Monday, 20 November 2023 at 8:30am (New York time).  
 Speakers: 
1. Ms. Eugenia Fernan Zegarra, Ombudsperson, Defensoría del Pueblo de Perú 
2. Mr. Beda A. Epres, Commissioner, Commission on Human Rights of the Philippines 
3. Ms. Heidrun Mollenkopf, President of AGE Platform Europe & Board Member of BAGSO (German National Association of Senior Citizens' Organizations) 
4. Ms. Rose Gahire, Vice Chair of NSINDAGIZA Organization, Rwanda   
5. Academia (tbd) 
Join Zoom Meeting 
Meeting ID: 982 6158 2075 
Dial by your location (New York)  
+1 929 205 6099 
+1 305 224 1968 (US) 
Reference documents: 
Decision 13/1 "Identification of possible gaps in the protection of the human rights of older persons and how best to address them" (see A/AC.278/2023/2)
Open-ended Working Group on Ageing - reports of sessions and other documents are available on the Working Group webpage
For any inquiries, kindly contact ageing@un.org
2.  AMNESTY INTERNATIONAL SUPPORTS A CONVENTION TO PROTECT THE RIGHTS OF OLDER PERSONS !!   See video here: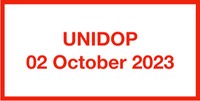 2023 UNIDOP Celebration
was held on Monday, 2 October 2023 at the
UN Headquarters, New York
Watch the event here: https://youtu.be/LpZ7hCTU9gU
1.  Ernesto Gonzales, (New York University) – Will address the issue of productive aging, while answering the question of '' who benefits from intergenerational programs; as well as age discrimination (in both directions), with the emphasis on maximizing social cohesion across generations 
2.  Emi Kiyota (National University of Singapore)- Will focus on mobilizing youth and elders in place-making; intergenerational housing from an architectural perspective; and mobilizing youth to advocate for Human Rights for Older Persons and the rights across generations. 
3.  Liliane Nkunzimana (Baha'i International Community) – will highlight the youth-focused approach to human rights, moving past a culture of guilt and mistrust; focusing on the role of young people in society and their collaboration with older persons. 
4.  Stephanie Firestone (AARP International) – multi-generational living and engagement in the public realm; intergenerational play space.