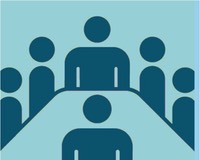 Check this page and stay informed on the Committee's activities.  Please refer to Calendar for upcoming meetings, details of which, including websites, appear on the Home Page.  Summaries of meetings and events that have taken place appear below.
The NGO Committee on Ageing calls your attention to our next Program Meeting
6 May 2021, 1:30 p.m. – 3:00 p.m. EDT
HOW CAN YOUNGER PEOPLE AND OLDER PEOPLE 
WORK TOGETHER SO NO ONE 
(REGARDLESS OF AGE) IS LEFT BEHIND ?
REGISTER HERE:  https://us02web.zoom.us/meeting/register/tZ0ldO-pqzgsHdefQPfVE8DRfmZFIrYsYJGe
Welcome and Announcements : Cynthia Stuen, Chair, NGO CoA
Preparations for HLPF and way forward post-OWEGA 11 : Ms. Frances Zainoeddin, Vice-Chair of NGO Committee on Ageing

Youth at the UN and intergenerational collaboration :
Moderator Sandra Timmermann, Co-Chair, NGO CoA Program Subcommittee
Speakers : 
Mr. Steve Lee, Organizing Partner of the Children and Youth Major Group
Ms. Nadine Clopton, Intergenerational Subcommittee, Global NGO Executive Committee
Interdependence of young and old – older persons' perspective: 
Dr. Jan Hively, Co-Founder and U.S. Liaison, The Pass It On Network
Interactive Dialogue
Q & A
The NGO CoA thanks the International Network for the Prevention of Elder Abuse (INPEA) forhosting the meeting on Zoom.