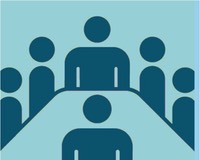 Check this page and stay informed on the Committee's activities.  Please refer to Calendar for upcoming meetings, details of which, including websites, appear on the Home Page.  Summaries of meetings and events that have taken place appear below.
NGO Committee on Ageing, Annual General Meeting
Elections, annual reporting and the road ahead.  Thursday, 3 June 2021, 1:00 p.m. - 2:30 p.m  (Easter Standard Time)   
Thursday, June 03, 2021 - 1:00 - 2:30PM Eastern Time (US and Canada).
Flyer here… (PDF 163KB)
The NGO CoA thanks the International Network for the Prevention of Elder Abuse (INPEA) forhosting the meeting on Zoom.