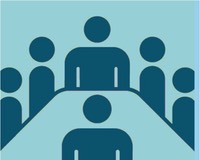 Check this page and stay informed on the Committee's activities.  Please refer to Calendar for upcoming meetings, details of which, including websites, appear on the Home Page.  Summaries of meetings and events that have taken place appear below.
The NGO Committee on Ageing calls your attention to upcoming event:
NGO COA program meeting
Thursday, 13 January 2022
1:00 p.m. – 2:30 p.m.
NO REGISTRATION REQUIRED FOR ATTENDANCE AT ZOOM MEETING: LOGIN 
PROGRAM 
WHAT IS "OUR COMMON AGENDA" AND WHY NGOs NEED TO PAY ATTENTION 
Dr. Cynthia Stuen, Chair, NGO Committee on Ageing
Welcome and updates on the work of the NGO Committee on Ageing
Moderator - Frances Zainoeddin, Vice-Chair, NGO Committee on Ageing
Daniel Perell, Representative to the United Nations, Baha'i International Community
The Secretary-General's Our Common Agenda (https://undocs.org/A/75/982) presents his vision on the future of global cooperation and calls for a "renewed social contract, anchored in a comprehensive approach to human rights". What does this mean for our work?
Amal Abou Rafeh, UN/DESA/Programme on Ageing United Nations
Discussion of:
Why isn't global ageing a Top Tier issue at the United Nations? Implications of Our Common Agenda for ageing issues.
General Assembly action on ageing issues, at its 76th session;
Commission for Social Development; Madrid International Plan of Action;
Open-ended Working Group,on Ageing;
Human Rights Council; Interagency Working Group on Ageing
Maria Paula Perdomo, Permanent Mission of Chile to the United Nations, Chair of the Group of Friends of Older Persons
Ageing issues from the perspective of Chile; work of the Group of Friends of Older Persons.
Q & A and Closing remarks
UN International Day of Older Persons (UNIDOP) 2021 is being presented by UN Department of Economic and Social Affairs (UNDESA) and the NGO Committees on Ageing in New York, Geneva and Vienna.This year's theme of "Digital Equity for All Ages" predicates the need for access and meaningful participation in the digital world by older persons.The 2021 UNIDOP will provide a platform for multi-stakeholder dialogue and serve as a call to action. The #UNIDOP2021 will adopt a person centered, human rights approach to ensure digital equity including adequate policies, access, digital literacy and safety for individuals of all ages.