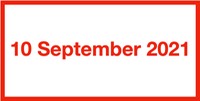 IFA Global Cafe: In Conversation With Dr. Vipan Nikore 
"Leveraging Technology and Innovative Shared Living Solutions for Older Adults"
Friday 10 September 2021 , 07:00AM Eastern Time (US and Canada)
IFA Global Cafe  In Conversation with Dr. Vipan Nikore, CEO and Co-Founder of Homecare Hub; Chief Medical Director of TD Bank Globally
While much of the world is reopening and life has returned to normal level. However, the vulnerability of many long-term care facilities still become apparent. As we look towards future, we are striving the ensure the vulnerable older adults receive quality care not only in long-term facilities but also in their own homes.