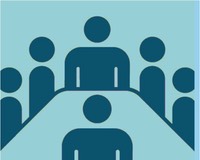 Check this page and stay informed on the Committee's activities.  Please refer to Calendar for upcoming meetings, details of which, including websites, appear on the Home Page.  Summaries of meetings and events that have taken place appear below.
PLEASE JOIN US!
Monthly Program Meeting
Thursday, 7 March 2019 – 1:30 p.m. to 3:00 p.m.
Baha'i International Community, Suite 102
866 UN Plaza (Off 1st Ave @ 49th St)
New York, NY
This month the NGO Committee on Ageing meets to  prepare for the Commission on Status of Women (11-22 March)  the Open-Ended Working Group on Ageing  (15-18 April), and Population and Development Commission (1-4 April)  Come and learn of the issues we are promoting. 
Speakers:
Amal Rafeh Abou, Chief, Programme on Ageing Unit, DESA (Invited)
Mayra Sorto, Chair, Group of Friends of Older Persons (Invited)
Commission on Status of Women: Information: Frances Zainoeddin, & Cynthia Stuen
*Need volunteers to cover side events and parallel events 
Open Ended Working Group on Ageing:  Information: Frances Zainoeddin and Susan Somers
*Need volunteers to make Mission Visits to share our positions
*Updates from NGO CoA Executive Committee: Janet Sigal, Chair
Nominating Committee announcement:  Florence Denmark, Chair
*UN International Day of Older Persons update: Maud Bruce-About
RSVP by Tuesday, 5 March, 2019  cynthia.stuen@gmail.com
Save date for next monthly meeting, Thursday, March 9 to prepare for Commission on Status of Women (March 11-22)  and Open-Ended Working Group on Ageing  (April 15-18)
Summaries Of Past Meetings