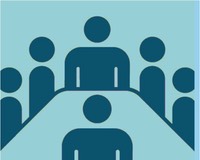 Check this page and stay informed on the Committee's activities.  Please refer to Calendar for upcoming meetings, details of which, including websites, appear on the Home Page.  Summaries of meetings and events that have taken place appear below.
PLEASE JOIN US!
View Speaker Bios & Photos here...
2019 INTERNATIONAL DAY OF OLDER PERSONS CELEBRATION
SAVE THE DATE - 10 October 2019, celebration of International Day of Older Persons at the United Nations!
The topic this year is "The Journey to Age Equality". 
Monthly Meeting: Thursday, 12 September 2019 2:00 – 4:00 p.m.
Location: AARP, 750 Third Avenue, between 46th and 47th Streets, 31st floor 
"Protection of older persons' rights and access to justice and remedies"
Summaries Of Past Meetings