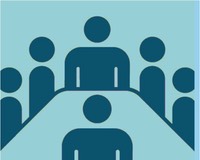 Check this page and stay informed on the Committee's activities.  Please refer to Calendar for upcoming meetings, details of which, including websites, appear on the Home Page.  Summaries of meetings and events that have taken place appear below.
JOIN US
Monthly Meeting
Thursday, 3 May
1:30-3 pm
UN Church Center
44th and First Ave.
Space pending
Topic:   The New Retirement!
Speaker:  Pam Ramsden, Coordinator of Coming of Age/NYC, Presbyterian Senior Sevices.   She will speak about how retirement is changing and how older persons are striving to live with passion and purpose and income for support.
Respondents:  Youth invited respondents invited. 
Summaries Of Past Meetings