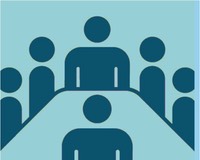 Check this page and stay informed on the Committee's activities.  Please refer to Calendar for upcoming meetings, details of which, including websites, appear on the Home Page.  Summaries of meetings and events that have taken place appear below.
PLEASE JOIN US!
Monthly Program Meeting
6 December 2018

1:30-3:00 pm
Baha'i International Community, Suite 102
866 United Nations Plaza (1st Ave and 47th)
 

SOCIAL PROTECTION AND OLDER PERSONS
Speakers:
Ms. Winifred Doherty,  Main NGO Representative to the United Nations 
The Congregation of Our Lady of Charity of the Good Shepherd
Preparations for the 63rd session of the Commission on the Status of Women, 2019
Mr. Vinicius Pinheiro, International Labour Organisation, Head of NY Office
ILO Recommendation 202, 2012;  human rights aspects and key issues that should be addressed by the Open-ended Working Group on Ageing.
Mr. Barry Herman, Social Justice in Global Development
Towards sustainable and assured public financing of social protection floors 
Ms. Wendl Kornfeld, Gray Panthers and the Radical Age Movement
From global to local – Community as Family (CAF) model;  what older persons can do when they do not have family members to support and care what happens to them.
REGISTRATION REQUIRED by Wednesday, 5 December 2018:  cynthia.stuen@gmail.com
Please RSVP for entry list:  cynthia.stuen@gmail.com
Summaries Of Past Meetings