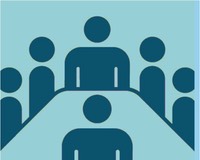 Check this page and stay informed on the Committee's activities.  Please refer to Calendar for upcoming meetings, details of which, including websites, appear on the Home Page.  Summaries of meetings and events that have taken place appear below.
PLEASE JOIN US!
Monthly Program Meeting
Thursday, 2 May 2019 – 1:30 p.m. to 3:00 p.m.
UN Church Center
777 First Avenue, (44th Street and First Avenue)
The Drew Room
New York, NY
JOIN US on 2 MAY 2019 at our program event "Education and Lifelong Learning:  Furthering the Global Agenda So Older People Are Not Left Behind."
Updates will also be provided on NGO COA elections; outcome of the Open-ended Working Group on Ageing at its 10th session; preparations for the International Day of Older Persons; and preparations for the High Level Political Forum. 
Summaries Of Past Meetings