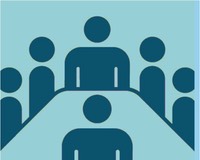 Check this page and stay informed on the Committee's activities.  Please refer to Calendar for upcoming meetings, details of which, including websites, appear on the Home Page.  Summaries of meetings and events that have taken place appear below.
PLEASE JOIN US!
Monthly Program Meeting
1 November 2018

1:30-3:00 pm
Baha'i International Community, Suite 102
866 United Nations Plaza (1st Ave and 47th)
 

Addressing Inequalities Experienced by LBGTQI Older Persons

This program draws attention to the experiences of older LGBTQI people and underscores that the experience of a lifetime of stigma and discrimination sets up many barriers across the life course.  This program will address that marginalized people need to be included in human rights protections by government, civil society and international organizations.
 

Speakers:
 
Patrick Aitcheson, Chief of Staff, SAGE: Advocacy and Services for LGBT Elders 

Siri May, UN Coordinator, Outright Action International


Moderator:  
Vincent Taccetta, Intern at the Unitarian Universalist Association and graduate student at Columbia University School of Social Work
*******************
Report World Data Forum:  Erica Dhar, Director, AARP International Office and Executive Committee Member
 

Please RSVP for entry list:  cynthia.stuen@gmail.com
Summaries Of Past Meetings